How to plan your feed
Schedule posts
Timing is everything. Planning in advance means that your photo and caption are saved and ready to go – all it takes is the tap of a button to post. A schedule also reminds you to post when your followers are most active.
In addition to editing photos to your chosen aesthetic, you also have to be selective when it comes to choosing which photos you are going to post. For example, a busy photo is going to seem out of place for a minimalist feed. If all your photos are bright and full of sunshine, a picture with dark colors doesn't work.
How to plan your feed
I use Planoly (free for up to 30 posts/month), or UNUM (free app) to plan my feed. I import the photos I want to post and after that, I decide which picture is better near the other ones. I try to schedule the pictures in advance, so I can see all them together and how they look near each other. I don't like having all pictures of myself, so I break them out with details or negative space. This helps me match the colors.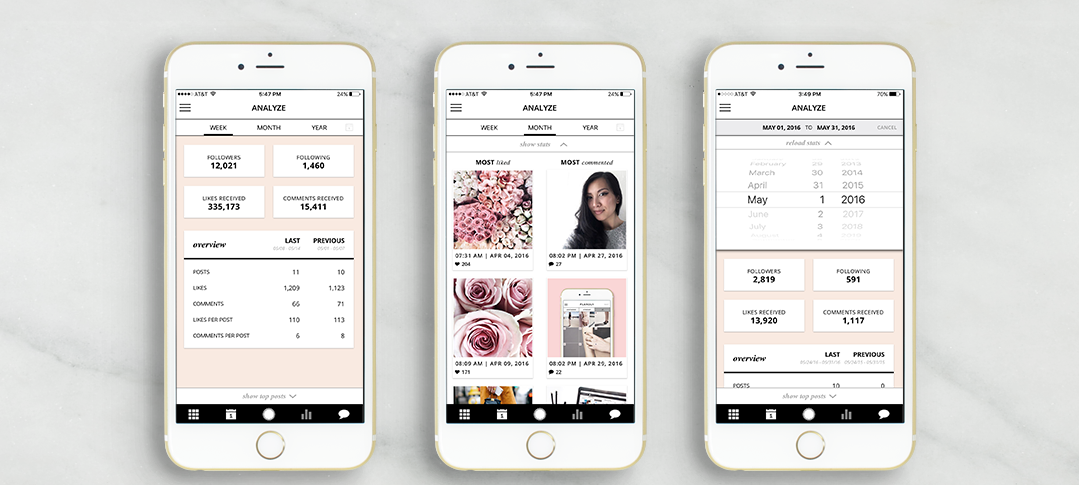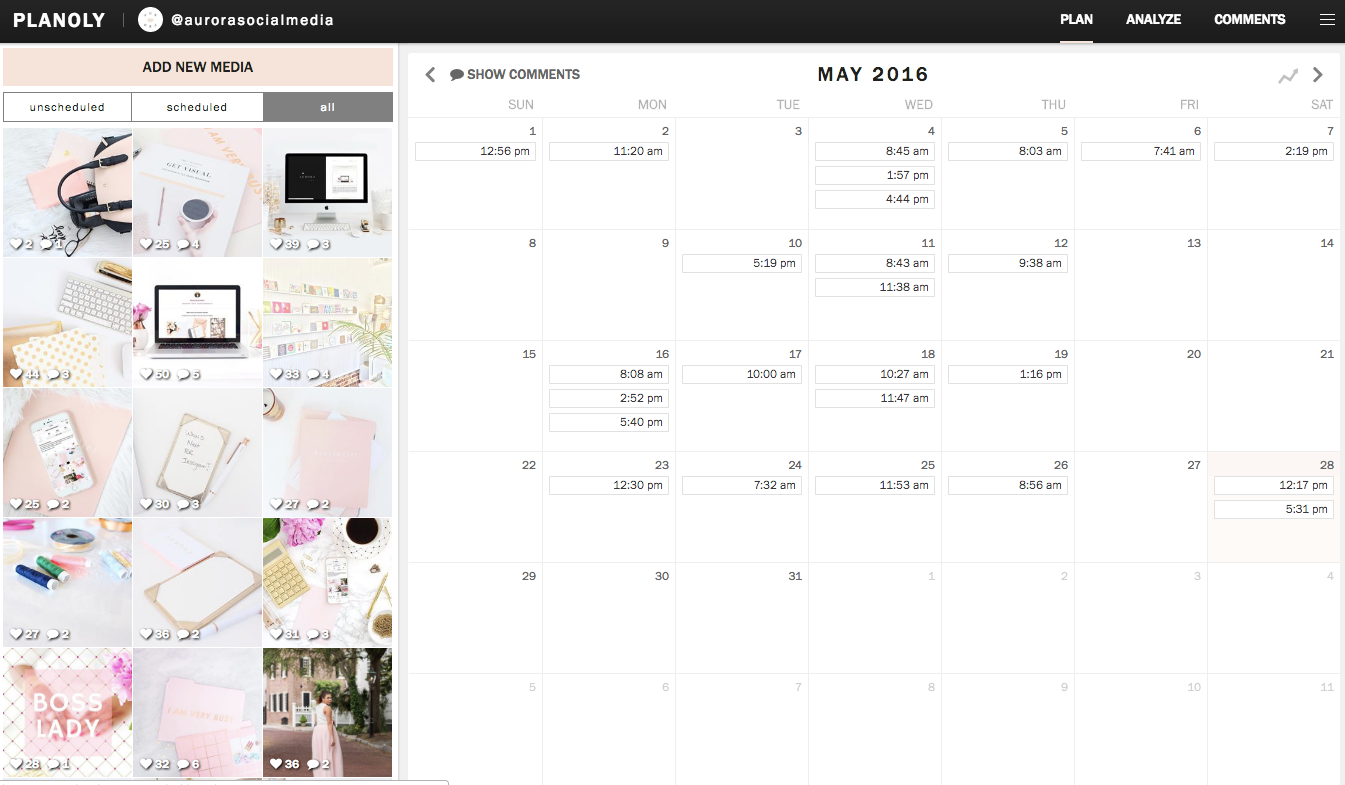 Plan
Arrange the look of your Instagram feed with the DRAG & DROP feature
Discover
Discover, curate, & repost user-generated content from your community
Schedule
Schedule content & draft captions days, weeks, or months in advance
Analyze
Track analytics to better understand your audience
Comments
Manage & reply to your comments in one place
Teams
Collaborate and manage team members and roles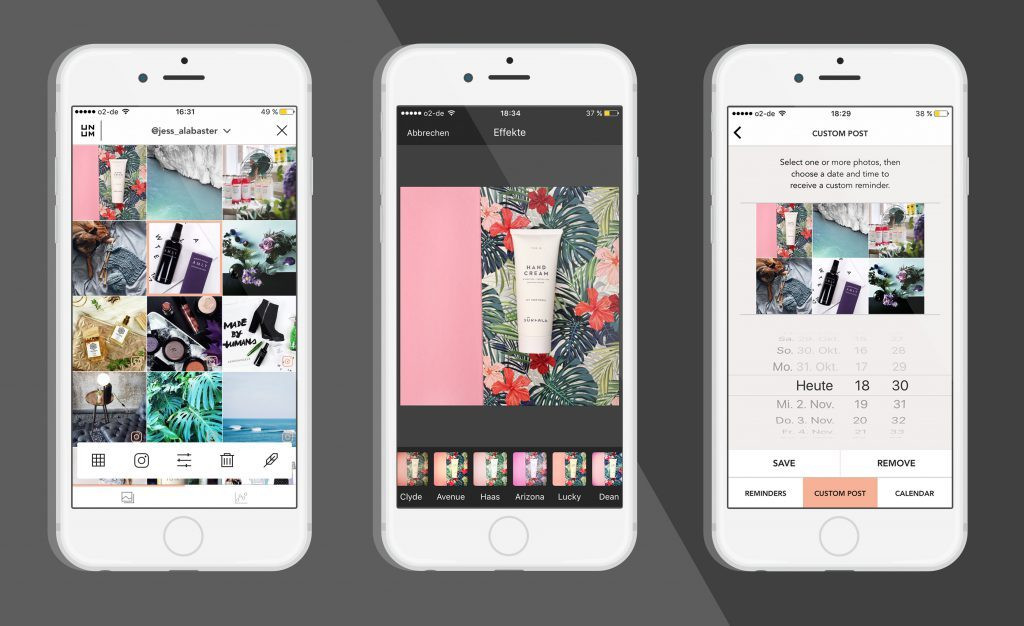 With UNUM, it's simple to tell your story exactly the way you want to. This visual planner allows you to see your photos as they'd appear on Instagram. It saves you time by allowing you to do all of your editing, writing, rearrangings, and drafting without the hassle of switching between different apps.
It has great editing tools that allow you to crop and adjust brightness, saturation, shadows plus all the other must-have tools, including a good selection of filters.
You get reminders sent to your phone when it is time to post and you can temporarily delete images to see what your feed looks like without them.
A draft feed option allows you to play around with the feed before you commit to scheduling. If you decide that your draft grid is looking better than your main one you can swap them out.