How to use hashtags and how to target your ideal followers
Hashtags categorize your photographs which are grouped together. If you're a fashion blogger and you want to connect with and find other fashion bloggers you want to try to use these hashtags: #fashionblogger #ootd
By tagging your photographs with these hashtags you are ensuring your photo appears in anyone's search for that particular subject. If you don't use hashtags, then the only people that can see your photos will be your followers. If you want to grow your blog/brand, using hashtags will help your photographs be seen by more people.
When it comes to Instagram, using hashtags, and more specifically, choosing the RIGHT hashtags can make a massive difference in the amount of engagement your photos receive and the number of targeted users you get visiting your feed.
Now you can also track your hashtag success with Instagram Insights to see how effective your hashtags are in getting more views on your posts.
How many hashtags do I use?
You are allowed to use a maximum of 30 hashtags per post. It's up to you to decide how many you want to use, but remember that hashtags are so important because they are used for SEO purposes.
I usually add around 25 hashtags in my captions, and I place them underneath 5 dots (each dot on a separate line) to hide them.
Copy & Paste these line breaks in a note app, so they are ready to be used.
.
.
.
.
.
#blogger #ootd #style
What hashtags do I use?
• New users tend to use irrelevant hashtags such as #love #happy #happiness. Don't use irrelevant hashtags, because these tags can attract the wrong audience. Instead, find and use hashtags that are smaller, more niche, and have a truly engaged audience that's relevant to your industry.
• Don't use hashtags that are too popular. Tags with over 1 million posts associated with it are too big. When you add these tags to your photo, your image may appear in the tag for a second, but it is almost immediately hidden by other images posted and tagged at the same time with the same hashtag.
• If you are a blogger check up your favorite bloggers and see what hashtags they are using. When searching for your hashtag, check how many times it has been used.
• Plan which hashtags you're going to use and switch them up in every post to avoid being "spammy."
Try to get to the Top Posts
Recently, Instagram changed the Top Nine grid to a never-ending stream of posts. Getting in the top posts for a hashtag is a great way to get discovered by new users.
You can try to get to the top posts by choosing smaller and highly targeted hashtags. The two factors that play the biggest role are how much engagement the post gets, and how quickly it gets that engagement. It is not easy, but it's great exposure.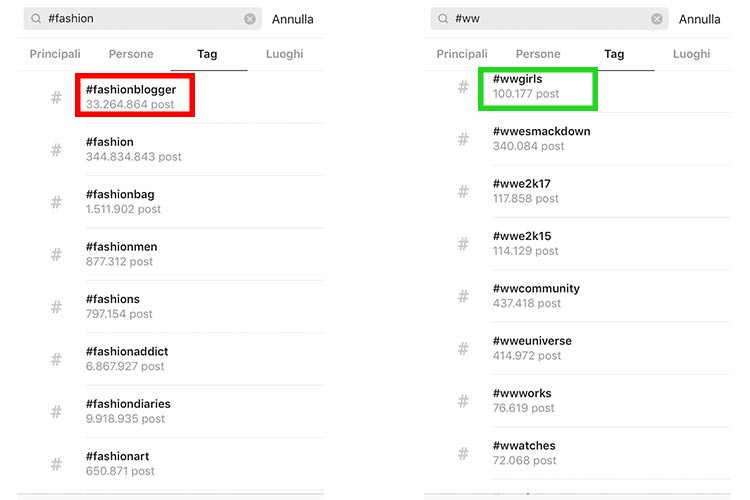 Use hashtags with 5.000 to 500.000 associated posts + 5 big hashtags relevant to your niche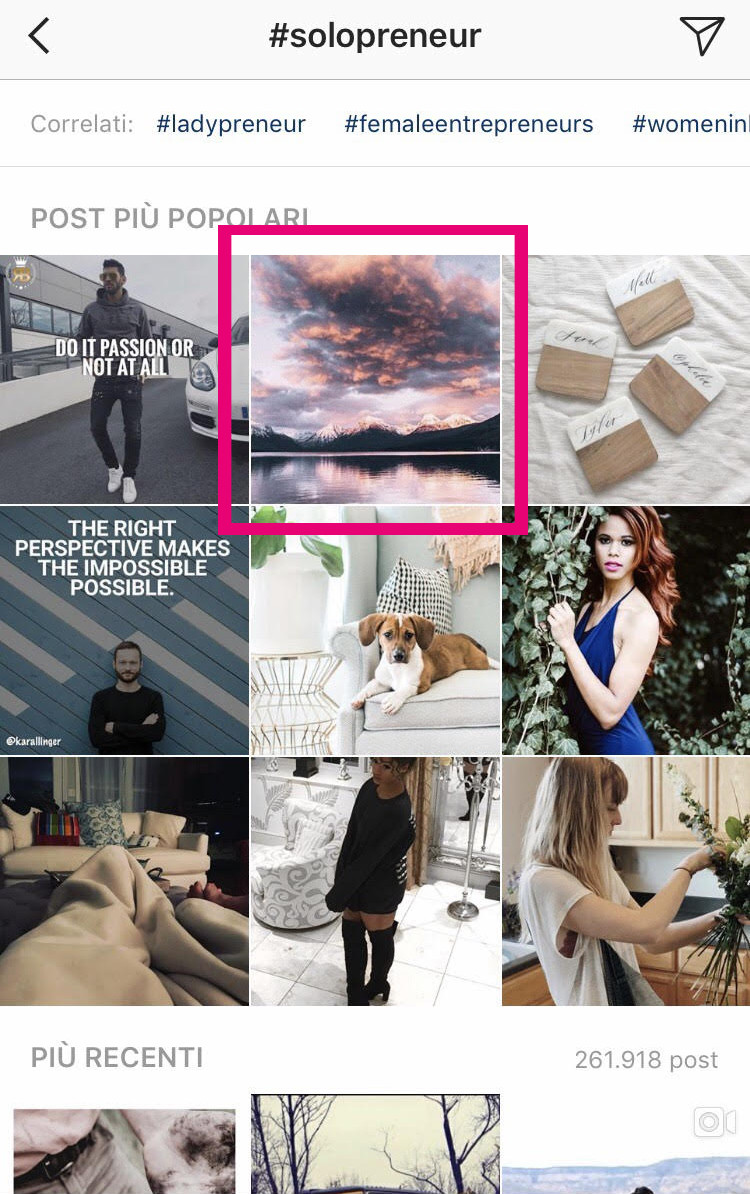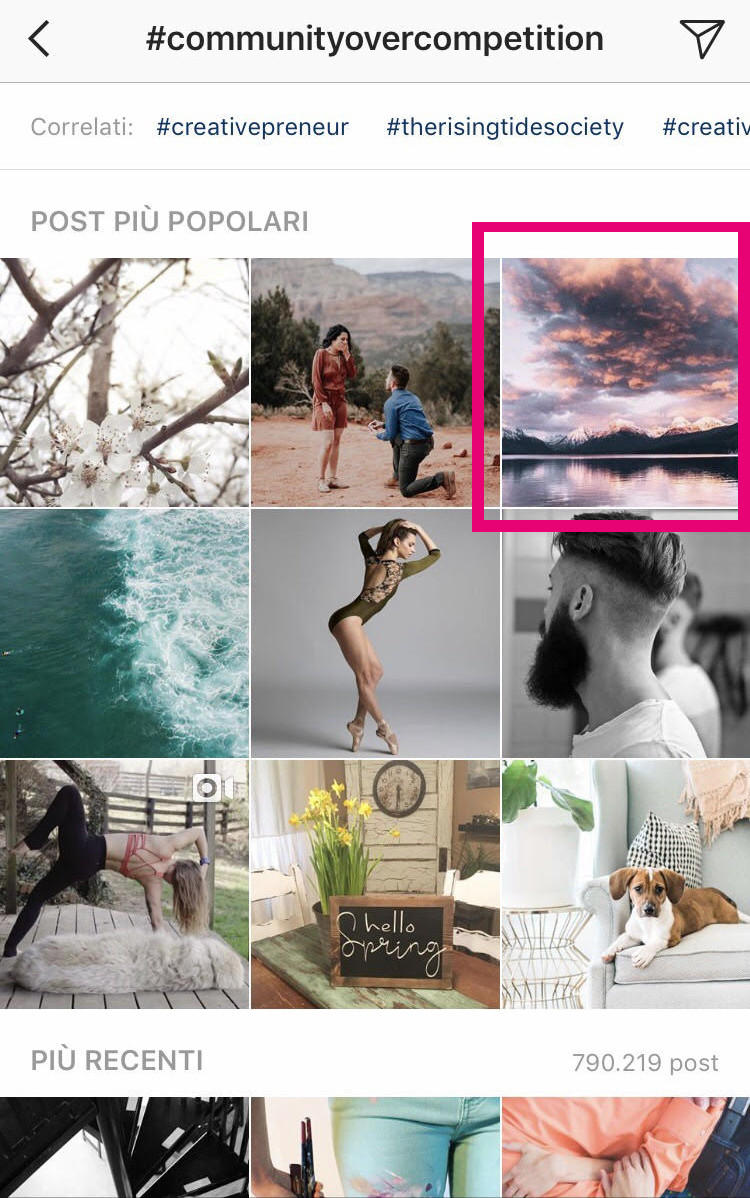 If you use "fashionblogger" with over 15 million posts, your post will quickly move to the bottom of the hashtag page. It is less competition for smaller hashtags, so you are more likely to be featured as a "top post". That's why I suggest you use both small and bigger hashtags. Change your tags every few weeks.
Type in a keyword from your industry and go to "tags". Then check for smaller hashtags and save the tag to your notes.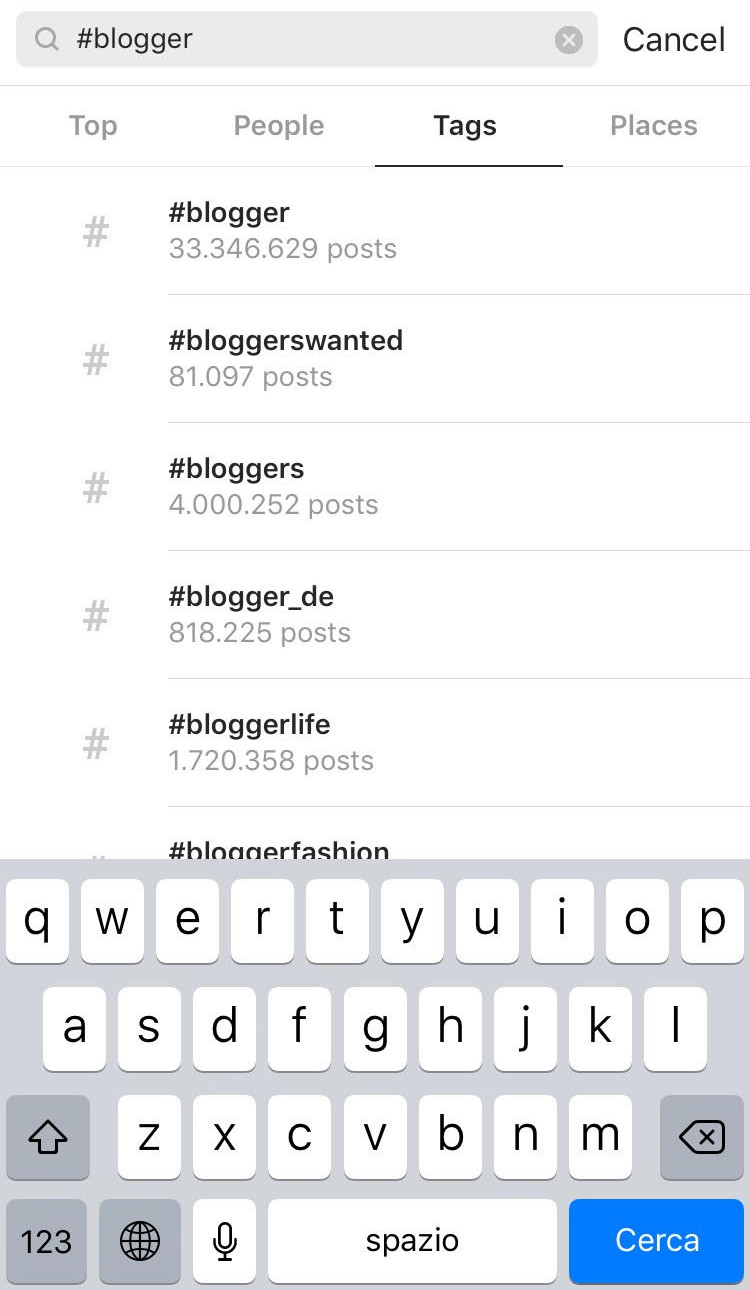 In a big update from 2018, Instagram added the ability to follow hashtags, and this allows you to stay up-to-date on various topics by following a hashtag related to your interests.
For brands and businesses, this is a great opportunity because they can regularly appear in a follower's feed. For example, if you have a branded hashtag for your business, you can invite your followers to follow your unique hashtag.